Prof. Dr. rer. nat. Martin Regehly
Prof. Regehly is a German physicist and teaches at the University of Applied Sciences of Brandenburg and Wildau. His expertise is in the development and characterisation of photonic imaging and processing systems.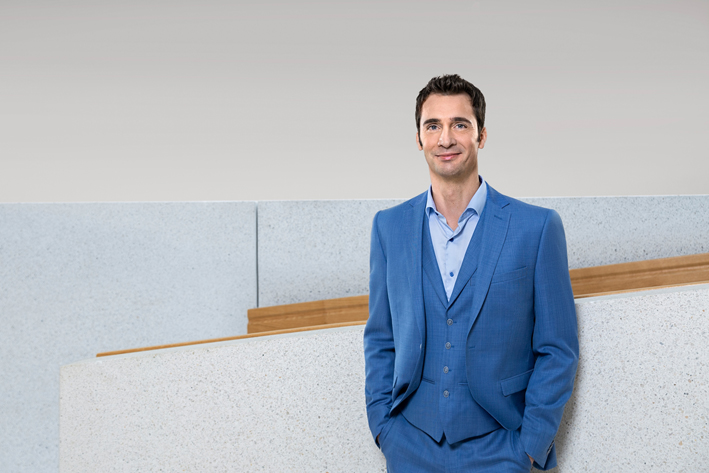 Curriculum Vitae
Born in Berlin, Regehly studied physics at Technical University Ilmenau and Humboldt University Berlin. Under
Prof. Reulke
, he wrote a diploma thesis about the Hydrogen Deuterium Absorption Cell (HDAC) instrument onboard the Cassini spacecraft. For this purpose he worked at the German Aerospace Center (DLR) in Berlin-Adlershof and the Laboratory for Atmospheric and Space Physics (LASP) in Boulder, Colorado. After returning from the US, he did a
doctoral thesis
in the
photobiophysics group
under Prof. Röder at HU Berlin. Thereafter he founded
greateyes
, today an international acting company for the development, production and marketing of scientific cameras and optical inspection systems. After 10 years as CEO, he got a professorship for Visual Sciences and Optical Device Engineering at University of Applied Sciences Brandenburg in 2017. Prof. Regehly is married and has three children.
In the Media
Innovation aus Berlin: Neue 3-D-Technologie sorgt weltweit für Aufsehen.,2021
(Article as pdf)
Nature News and Views: High-resolution 3D printing in seconds., 2020
From Young Entrepreneur to University Professor, Sep. 2017
An emotional video of my former working area Berlin Adlershof, depicting some good fellows as well. 2014
Kameras für das bislang unsichtbare, Welt, 2012
Martin im Forscherglück (Berlin-Brandenburg Innovation price), Tagesspiegel, 2010
Heik Afheldt trifft Gründer Martin Regehly, Tagesspiegel, 2009